CELEBRATE LIFE. REMEMBER FOREVER. • NEED HELP? Call: (615) 502-0011
Begin Planning Today
Our dedicated Family Service Counselors are here to assist you in planning ahead. Find answers to common questions.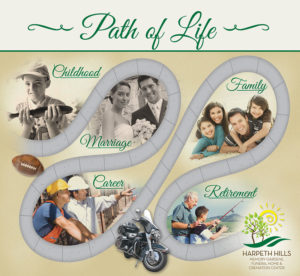 Tell Your Story
The first in Tennessee to offer a welcoming environment including our exclusive "Path of Life" which assists families in creating meaningful tributes everyone will remember forever.
Our Location
 The Alexander Funeral Home has long been a landmark in Gallatin. In 2017, the Troutt family joined forces with Bill Gregory and Family Legacy.
Welcome
Dedicated to providing outstanding service at the lowest possible cost, the professional directors and counselors at Alexander Funeral Home & Cremation Center can assist at time of need or in pre-need planning. All burial and insurance policies are accepted, with interment at any cemetery. A simple call will enable our staff to assist you with all necessary arrangements. Come tour our beautiful funeral home and see why so many families have entrusted their loved ones to our care.
Alexander Funeral Home
& Cremation Center
584 Nashville Pike
Gallatin, TN 37066
(615) 502-0011